EXPERT OF EYELASH EXTENSION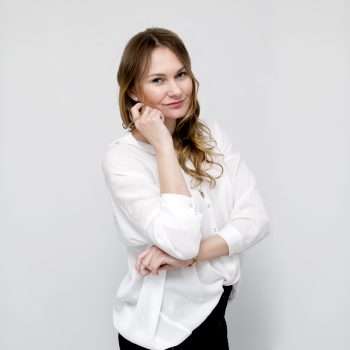 MARTA BIERNAT (GDYNIA)
I got fascinated with eyelash extension technique 5 years ago and it immediately became my passion.
I am keen on doing small and precise tasks. Thanks to persistence, commitment and continuous upgrading my skills, I perform eyelash extension treatments on a daily basis in the best Beauty Institute in the Tri-city. When I do not style eyelashes, I crochet for the permanent improvement of hand function. I always strive for perfection at work so all the time I follow the latest trends. I pay a great attention to the aesthetics of performed treatments, which is appreciated by clients  and to which
I draw a special attention of the course participants, too. I am still impressed by how much properly chosen eyelash stylization can enhance facial features. I will share the experienced gained willingly and introduce you to the secrets of eyelash extension. We will become successful together.